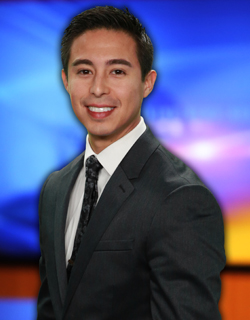 Angelo Vargas
Angelo Vargas is proud to be part of the Rio Grande Valley. He graduated with a bachelor's degree in journalism from the University of Arizona.
During his college career, he interned at KOLD-TV in Tucson. There he started his television career as a video editor.
After graduation, Angelo headed north to Grand Junction, Colorado to work as a reporter at KREX-TV. He worked first as a morning reporter then moved to morning anchor.
Angelo began his KRGV-TV career in September 2015. He is eager and excited to become of the Valley family.
When Angelo is not working, he likes to run. He is enjoying exploring Valley restaurants. If you would like to say hello or have a story idea, email Angelo at avargas@krgv.com and follow him on Twitter @KRGV_Angelo and Facebook.